The Annual Yard Sale was held on September 29, 2007 at the Jacob Walden House...a fun day for vendors and shoppers.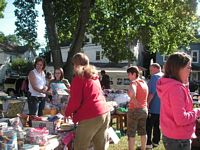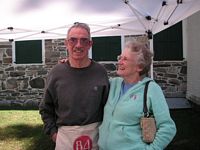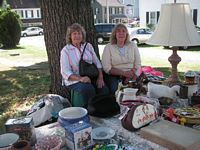 ---
Gary Ferguson of the Bannerman's Island Trust, visited the Jacob Walden House on September 19, 2007 and presented the history of Bannerman's Island. We were also joined by Evelyn Owen Palen, a former resident of the Island.


Historical Society President, Barbara Imbasciani presented Gary Ferguson of the Bannerman Island Trust with a 1911 hardcover copy of the Bannerman Catalog from our Archive.

Pictured are guests, Speaker, Gary Ferguson (l) and Evelyn Owen Palen (r).
---
Photos from the Centennial Rededication Ceremony, The Orange Blossoms, Monument to the War Dead of the 124th Regiment New York Volunteers Sunday, September 9, 2007--Goshen, New York Short Video Clip from the Event
---
A Puppet Show by Rick Stevens was followed by an Ice Cream Social at the Walden House, Sunday, August 12, 2007... a fun event for kids of all ages!
Enjoy a Short Video Clip of Rick Stevens' Bert and Ernie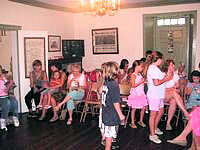 ---
Picnic on the Porch--July 18, 2007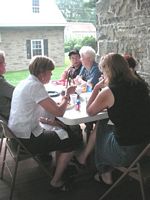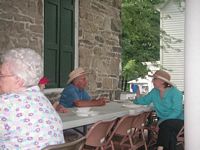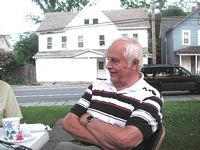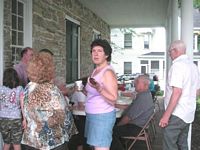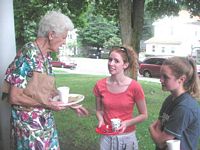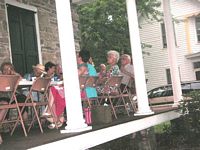 Show and Tell--5 Minute Stories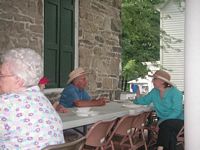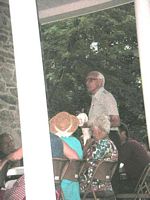 ---
Patricia Edwards Clyne, presented her book to a full "House" in June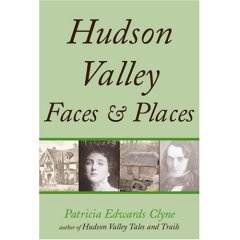 ---
Local History Day April 29th--focused on the Civil War with a program at the Walden Municipal Building.
Mark Morreale, Professor at Marist College presented a Civil War Program; Walden resident Michele Neusch discussed women's clothing of the era with a slide presentation.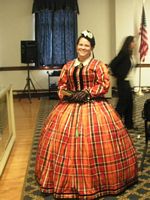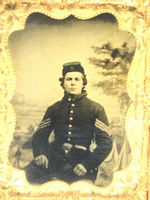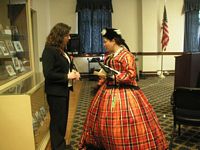 ---
Presentation & Discussion of the film, "Sam," April 18th at the Walden House.
Sisters Becky Pearson (our Walden Mayor) and Debbie Phelps (author and photographer), presented the film documentary, "Sam" about their father, Sam Phelps, author and ecologist.
---
The Spring Tea--April, 2007

The tea was held on the afternoon of April 15, 2007--just as the big Nor'easter was starting...